Very interesting and important read. Now this, is getting back to your roots. It's reading history, one's history, and gleaning important lessons from it.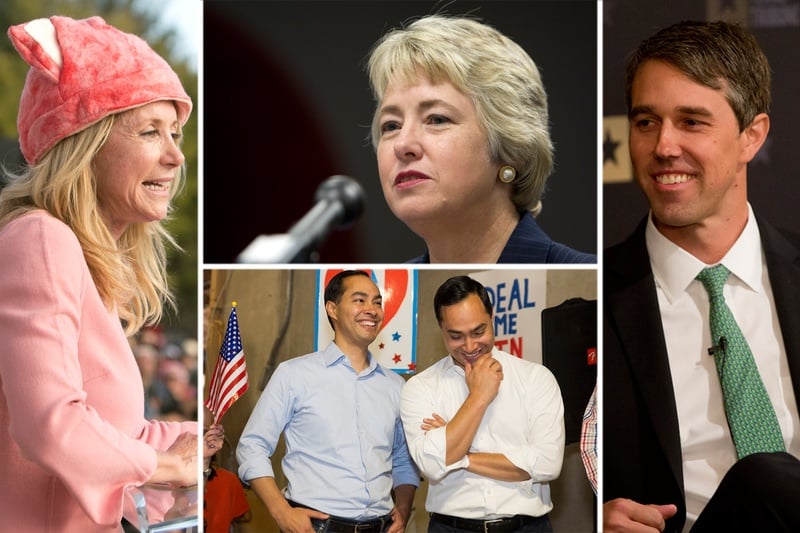 Correction appended.
In late January,
a high-profile forum
for candidates vying to be the next Democratic National Committee chair brought hordes of Democrats to Houston ready to plot the party's national future. But for Texans in the party, the more consequential meeting may have occurred the day before in Austin.
A tight-knit group of Texas Democratic leaders traveled to the state capital that day to begin preliminary conversations about the 2018 midterm races.
Their main agenda: mapping out a strategy for the 2018 midterm elections.
The expectations in the room were not soaring but were cautiously hopeful. That optimism was mostly rooted around one person: President Donald Trump.
"I think 2018 will be the most favorable environment Texas Democrats have had in a midterm election in well over a decade," said Turner, who declined to comment on the meeting. "I think when you look at the actions of the Trump administration just three weeks in, you're seeing a president with historically low approval ratings in what should be a honeymoon period, and no indication that's going to change given his divisive actions."
And yet, there's a clear-eyed understanding of just how difficult any of this will be.
Republican pollster Chris Perkins said there is some semblance of logic to the Democratic mindset but remains dubious that the opposition will make an effective case to voters.
"I can see the Democrats' argument for optimism, based on national historical trends — but this is Texas," he said. "We're a conservative state and the Democrats' most recent rhetoric suggests that they will once again run hard to the left and alienate independent-leaning voters."
An earlier version of this story misidentified U.S. Rep. Pete Sessions' congressional district.