I'm re-posting this Texas Tribune piece from a year ago as it speaks to our future as a state (link to the actual piece to view the graphs). I share this in the wake of the death of HB21 that you can read about here. Sadly, our legislature can't seem to fund public schools despite decades of court cases that speak to how they're inequitably financed. In the meantime, our state demographics reveal growth in both numbers and diversity.
We're all looking at the same trends. Yet the Senate's response is to not only not adequately fund education—not that HB21 doesn't have its own limitations—but to privatize public education instead.
Less funding and privatization together amounts to a dog-eat-dog world where our human right to a quality education vanishes with education literally reduced to that which one can afford as a consumer.
How is a consumer society visionary by any stretch of the imagination? To the contrary. It represents a retreat from the demographic shifts and realities facing our nation. It also represents meanness and stinginess when we see the challenges facing districts that are on the front lines already, losing revenues to charter schools that don't perform any better, and frequently worse, than public schools. Plus, since such schools have their own corporate governance structures, you as a consumer are beholden not to a democratically-elected school board, but to a corporation through your signed, contractual agreement. Good luck with that if your kid differs in any way from the norm.
And then there's what the research shows—which doesn't make a lick of difference with privatization advocates in the Senate. Go to this link to read a recent analysis comparing neighborhood schools to charters by Dr. Julian Vasquez Heilig. The results shouldn't surprise you, since this is a struggle that is more about ideology than evidence.
My friends, we must all vote, get others to vote, get involved in the political process, and then vote our interests as a polity. For starters, this means getting these private school advocates out of power—and frankly, re-committing to democracy lest we become the fascist, corporate state that Benito Mussolini envisioned and wrote about.
Angela Valenzuela
c/s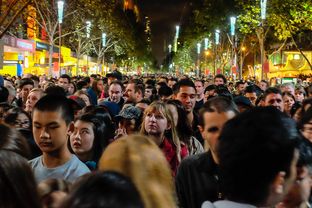 If demographics are destiny, the youngest Texans appear destined to make the state dramatically more diverse.
While white Texans still make up the largest racial group, the state's
demographic future is in the hands of younger Texans, according to new
age, race and ethnicity figures released Thursday by the U.S. Census
Bureau. The
estimates, which track population change from July 2014 to July 2015,
show that older generations of Texas are more white while younger Texans
are much more likely to be part of a racial or ethnic minority group.
Almost 68 percent of Texans aged 19 and younger are non-white. That's
a reversal of the racial breakdown among Texans 65 and older, almost
two-thirds of whom are white while only about 36 percent are people of
color.
Both of those breakdowns stand in contrast to the state's overall share of Texans — 57 percent —
that are non-white.
The new figures, particularly the diversity among young Texans, fuel
predictions
that Texas may be the next state where Hispanics become a plurality,
comprising the largest racial or ethnic group though not a majority. If
that happens, Texas would join New Mexico and California.
As of July 2015, Hispanics made up 38.8 percent of the state's population while white residents made up 43 percent.
The state's white, black
and Hispanic populations all grew in size last year, but the overall
share of white Texans continued to drop slightly. And it was the
Hispanic population that grew the fastest.
Nationally, the continued
growth of the Hispanic population is due largely to natural increase —
Hispanic parents having more babies — and not immigration from other
countries. Research by the state demographer
has shown

that while people born in Latin American countries continue to make up
the largest group of immigrants in Texas, the rate at which they are
moving to the state has decreased in the past decade.
Once again, Starr
County — located in the Rio Grande Valley along the Texas-Mexico border
— had the highest share of Hispanics in the country with 95.8 percent,
followed by several other border counties.
But the recent rapid growth in the Hispanic community is not limited to the border region.
The state's urban cores
have seen consistent growth among the Hispanic population. Among the
state's 25 most populous counties, suburban counties surrounding
Houston, Austin and Dallas have experienced the fastest growth in
Hispanic residents since 2010.
This analysis includes people who are identified as non-Hispanic white, non-Hispanic black or Hispanic.
Correction: As originally published, the second chart
accompanying this story showed incorrect numbers for all the county by
county statistics on fastest Hispanic population growth.